These carefully selected high quality long-fiber yarns are braided, then thoroughly impregnated with the required lubricating agents. They are designed for optimum service in waste and dilute aqueous solutions up to +250°F (+121°C) at low to medium pressures. Industries such as mining, milling, steel, waste/water treatment, marine and pulp and paper regularly specify these packings for their operations.
Style 525T Flax Compression Packing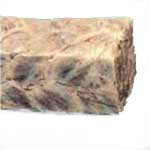 Style 525T flax compression packing is a premier marine service packing made with flax fibers and lubricated with PTFE dispersion. It has low friction and high tensile strength. Excellent for...
Style 528 Flax Compression Packing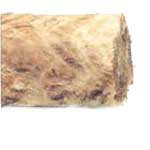 Style 528 flax compression packing is a flax fiber packing lubricated with tallow and wax. Used for brine, cold water and oil service. Ideal for marine applications. Download Data Sheet...