Hanna Rubber offers a wide variety of Grommets including , Blind Grommets, wire feed grommets, Military Spec, Army Navy approved, MS35489, MS35490, split grommets and many other styles and types.
Army Navy Grommets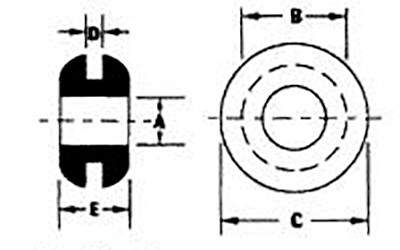 Note : Grommets charted with the exception of AN930. Grommets listed are standard 1/16 groove width. AN931 drawing, however does provide for a larger groove width by addition of letters,...
Commercial Grommets

Hanna Rubber offers rubber grommets in a variety of shapes and sizes made from SBR, Silicone, EPDM and NBR (Buna-N, Nitrile).